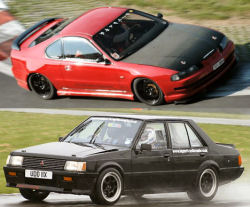 Welcome!
You are visitor number 152612.
Honda & Mitsubishi Specialists
Performance Autoworks specialise in the maintenance, repair and modification of high performance Japanese vehicles.
Our factory trained technicians have particular knowledge of both Honda and Mitsubishi cars, but also have many years experience of other Japanese and European performance vehicles.
Please feel free to browse this site and learn more about the services we have to offer.
If you would like to get in contact with us you can do so via. the email address below. Alternatively please check our contact page for further contact details.
Email: info@performance-autoworks.co.uk
---
All content © Performance Autoworks 2006